Transition period set at 36 months in Guinea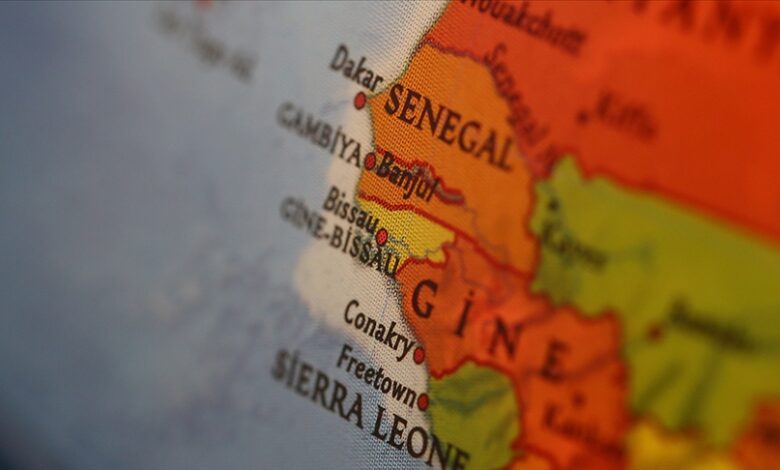 The legislature created by the junta in Guinea set the duration of the transition to three years before civilians return to power.
In September, after the coup against President Alpha Condé, in power for more than a decade, the Economic Community of West African States (ECOWAS) insisted that "the transition is very short and that the elections take place as soon as the possible period of time does not exceed "six months".
ECOWAS suspended Guinea after the September 5 coup and imposed sanctions after the junta repeatedly refused to comply with its demands.
The 36-month deadline approved on Wednesday during the plenary session of the National Transitional Council (CNT), which acts as parliament, was slightly revised from the April 30 announcement by the head of the military junta. who chose a 39-month pass.
Government spokesman Ousmane Gaoual Diallo told AFP that the countdown to the return of civilians to power begins "from the enactment of the law" voted on Wednesday, without specifying a date for the approval of the new text by the chief of the Doumbouya transition.
According to an AFP journalist, 73 of the 81 members of the CNT voted in favour of the text on Wednesday. One CNT member left, three abstained and four left the room to protest.
The board's governing body, in a note from the editor, indicated that the program presented by the National Council of the Rally for Development (CNRD) was "discussed and voted on by the majority of CNT members", the commission's rapporteur told AFP. laws of the legislative power, Jean Paul Kotembedouno.
He added that 36 months are enough to prepare the country for a return to constitutional order.
A coalition of the RPG, the party of ex-president Condé and opposition parties gathered on Wednesday in Conakry denied the CNT's privilege to set a transition period, according to a note.
The transition letter specifies that "the transition period will be determined by a joint agreement between the CNRD and the living forces of the country. A press release Wednesday prior to the announcement of the 36-month period by the transition body.
According to this press release signed by the G58 and the RPG, these parties "do not give you the right to intervene in the determination (CNT) of the transition period and to warn about the danger of its end" allies"
They demand "the establishment of a real framework for dialogue between the CNRD and the open forces", in particular, ECOWAS "a consensual decision on favourable conditions for the return to constitutional order".
Two other countries in the region where the military came to power, such as Guinea, Mali and Burkina Faso, were also excluded from ECOWAS bodies.
UN Secretary-General António Guterres said on May 1 that he wanted the military junta in Guinea to return power to civilians "as soon as possible".