Russia Ukraine conflict raises grain prices in Africa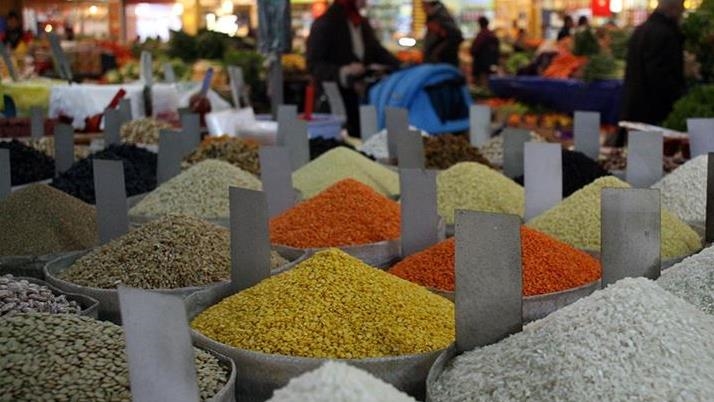 The tension between Ukraine and Russia still continues. The negative effects of the tension are reflected in the increase in food and fuel prices in African countries.
African countries will pay higher prices for wheat and others could even face shortages in the coming weeks as the Russian war on Ukraine escalates, experts told Anadolu Agency.
"South Africa imports wheat from Ukraine and Russia but due to the ongoing conflict, we expect to see a wheat shortage, and oil prices have already gone up," Dirk Kotze, a political scientist at the University of South Africa, told Anadolu Agency.
According to the UN Food and Agricultural Organization, Russia and Ukraine are major global food producers and exporters.
Russia is the world's largest exporter of wheat, and Ukraine is the fifth-largest. Together, they provide 19% of the world's barley supply, 14% of wheat, and 4% of maize, making up more than one-third of global cereal exports.
They also account for 52% of the world's sunflower oil export market and Russia is a leading global fertilizer producer.
In a text message to Anadolu Agency, Wandile Sihlobo, the chief economist at the Agricultural Business Chamber of South Africa, said, South Africa will not face food shortage issues in the foreseeable future but prices of food will certainly go up.
South Africa imports mainly wheat and sunflower oil from Russia and Ukraine, he said.
"Over the past five years (2016-2020), South Africa imported an average of 1.8 million tons of wheat per calendar year, roughly half the annual wheat consumption needs. Of this, wheat imports from Russia and Ukraine averaged 34% and 4%, respectively,'' said Shilobo.
The economist said that this year, South Africa has already imported 40% of its estimated imports of 1.5 million tons of wheat, while the remaining balance will be received from other countries at a much higher cost than the volumes already imported from Russia and Ukraine. This will cause a rise in wheat prices in South Africa.
South Africa also exports products such as citrus, nuts, vegetables, and tobacco to Russia and Ukraine.
Iqbal Jassat, an executive at the Johannesburg-based think tank Media Review Network, told Anadolu Agency, that Africa will indeed be adversely affected by Russia's military offensive.
"The fact that the continent's dependence on external sources for basic food supply such as wheat, grain cooking oil, and fuel has remained long after gaining independence from colonial powers, makes Africa extremely vulnerable," said Jassat.
Many African countries that import wheat from Russia and Ukraine have also expressed concern that if the conflict continues and sanctions against Russia hold, then, they will have to bear with high wheat prices sourced from elsewhere.
Rebeca Grynspan, the head of the UN Conference on Trade and Development, said in a recent report that "soaring food and fuel prices will affect the most vulnerable in developing countries, putting pressure on the poorest households which spend the highest share of their income on food, resulting in hardship and hunger."
Grynspan said Russia's war came during the global coronavirus pandemic and will accelerate existing vulnerabilities and widen inequalities across the world.
Sultan Kakuba, a political scientist at Uganda's Kyambogo University, told Anadolu Agency that as long as the conflict continues, African economies will not be safe as oil prices shoot up, leading to rising commodity prices and inflation.