Lumumba's remains laid to rest in Kinshasa with ceremony on Independence day
Remaining gold tooth of Lumumba was returned to Kinshasa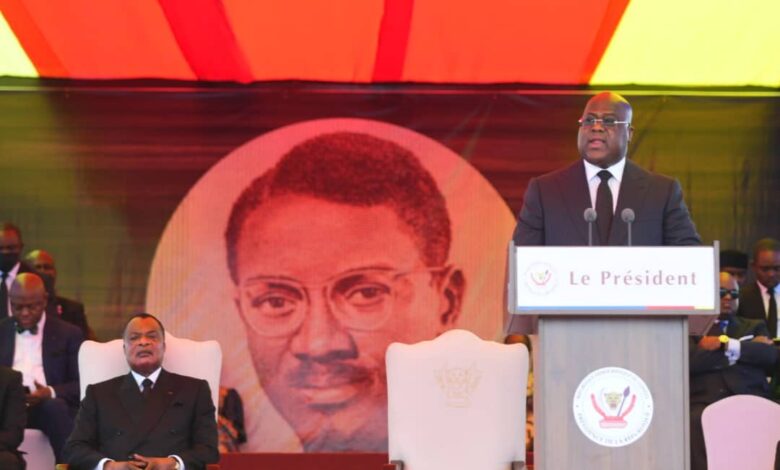 Patrice Lumumba's coffin was interred in Kinshasa at the end of a nine-day pilgrimage on Thursday, the anniversary of the independence of the Democratic Republic of the Congo, 61 years after the assassination on 30 June with an official ceremony under the leadership of President Tshisekedi.
"Dear national hero, it was on the night of the 27th of November 1960 that you left Kinshasa, then Leopoldville, in total anonymity. Here you are again, 61 years later, under the gentle sun of this 30th of June, the sacred day of our liberation from the colonial yoke. We will proudly teach our children the importance of this date so they will also be able to tell their sons and grandsons about the glorious history of our struggle for freedom.", proclaimed the president of the Democratic Republic of Congo, Felix Tshisekedi.
After Patrice Lumumba's assassination, Belgian police, who were responsible for destroying evidence, took the tooth as a trophy. The tooth was taken in June.
Lumumba was the country's first prime minister and one of the leaders of the independence struggle. He had fought for independence for years as one of the foremost voices in Africa's anti-colonial movement.