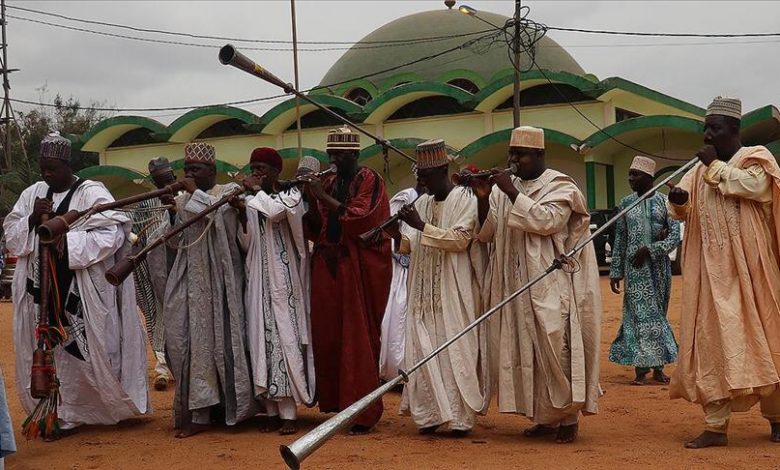 A traditional African musical instrument "the kakaki" is played today at official ceremonies for the Emirs, Sultans, and Kings of the region.
Traditionally played in Chad, Burkina Faso, Nigeria, and Cameroon, the kakai is about three-meter-long metal trumpet and makes a very loud sound that can be heard in a very long distance.
The instrument is associated with royalty, power and authority.
"It is not only music but also a language that we speak to the Sultan with the kakaki," says Bawoulo Boussa Abbaye, one musician and kakaki player from the band of Ngaoundere King Mohamadou Hayatou Issa.
"We greet the Sultan with the kakaki, we say hello to him, we ask about his health and if he had a good sleep at night, we ask how his family is…" the musician tells.
His colleague, Sallaou Kadiri, who is also from the special band playing for the King, says:
"I do not play the kakaki at wedding ceremonies. I only play for the King and at the palace.
Previously, I played the kakaki at official organizations held in Belgium, Netherlands, Germany, and Turkey."
Kadiri learned how to play the traditional instrument from his father and grandfather, who both passed away. He has been playing the kakaki for almost three decades now.
Blown only by men, the kakaki is known with different names in other African countries such as Sudan and Ethiopia.